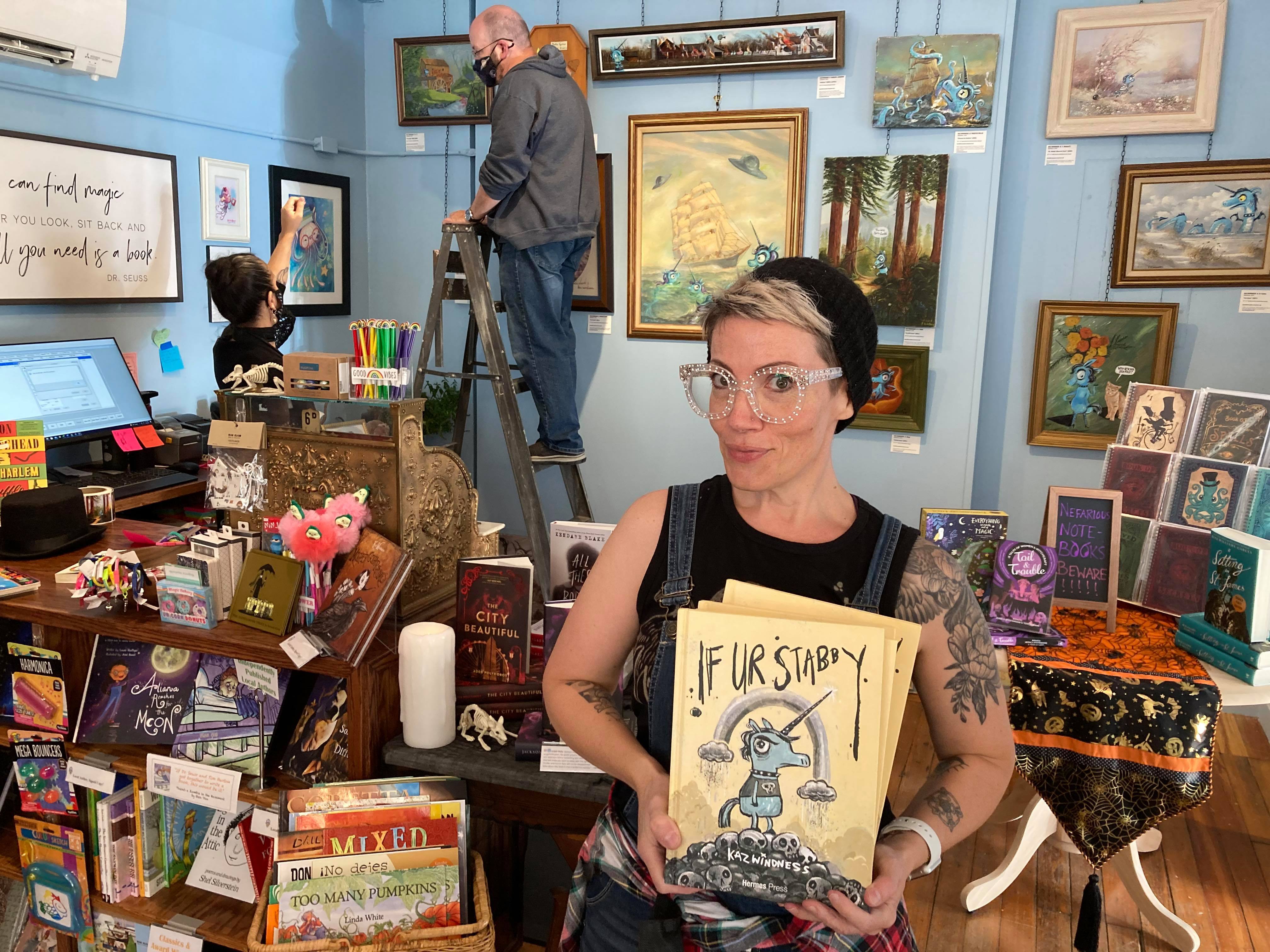 In this tell-all BIG BITE course, Kaz Windness shares her secret formula to breaking into children's publishing and building career traction with irresistible book concepts that sell.
HOOK! PLOT! PITCH! is perfect for writers and writer-illustrators who have a children's picture book idea or a WIP manuscript that could use some TLC.
In the course finale, Kaz shares her never-before-seen pitch package template and the book-selling approach that has consistently led not just to offers, but competing auction offers from the largest publishers in the US.

GAIN SKILLS FAST!
HOOK! PLOT! PITCH! was designed with your busy lifestyle in mind. This course can be taken in as little time as a lunch break, but provides worksheets and tools you'll be digesting and utilizing for many successful years to come. That's why HOOK! PLOT! PITCH is called a BIG BITE workshop!
Students are raving! QUERYING GOLD

"Thanks so much for the fantastic workshop and follow-up resources! I have rewatched the Hook! Plot! Pitch! video several times and plan to watch it again and again. It's so clear and useful!... I used the tools in Hook! Plot! Pitch! to [craft] my logline and sales sheet, and... I'm hoping to query soon to an agent who requested it during a Twitter pitch contest. "
-Sondra, Children's Book Author


"This course is amazing! I love the worksheets, the samples, and the way you explain things. I could have listened to it for hours!"

-Orsolya, Children's Book Illustrator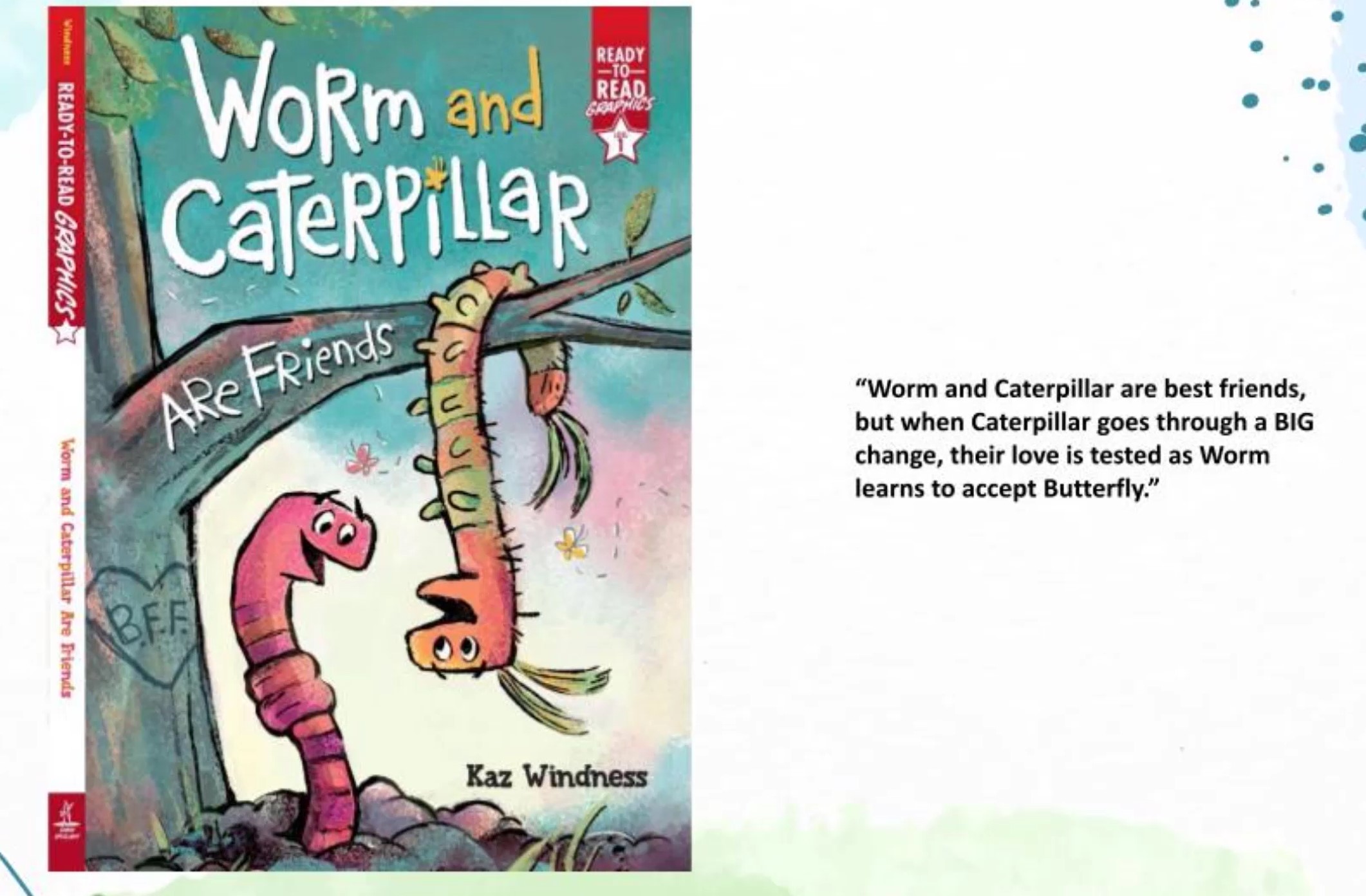 Craft an irresistible elevator pitch and high-concept hook with Kaz's logline formula. Worksheet and deal-winning examples are provided to get you off to a great start.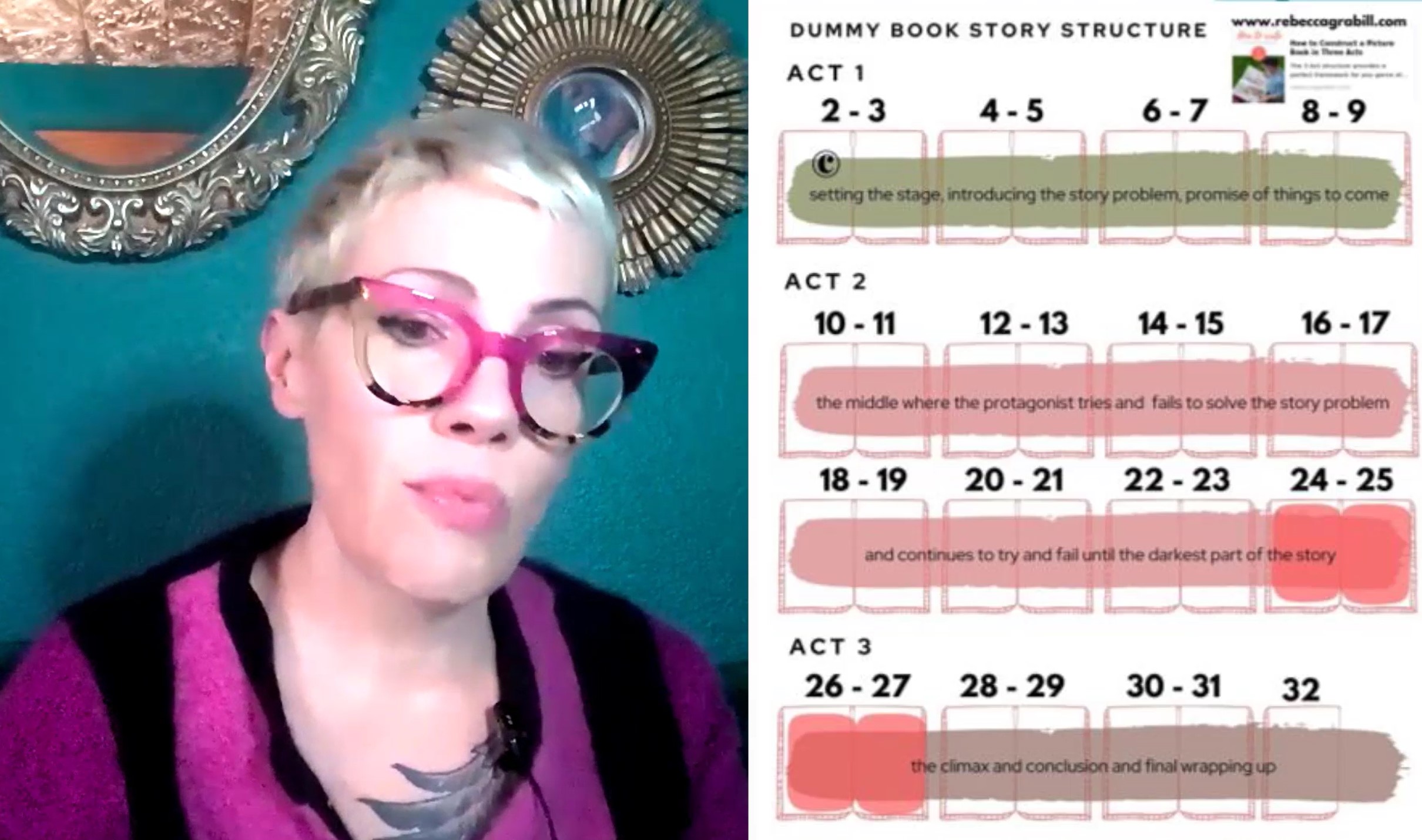 Build a 3-Act picture book plot from your well-crafted hook. Master the classic picture book structure, analyze your story for tension-building beats, and begin the important visualization process with downloadable storyboard worksheets.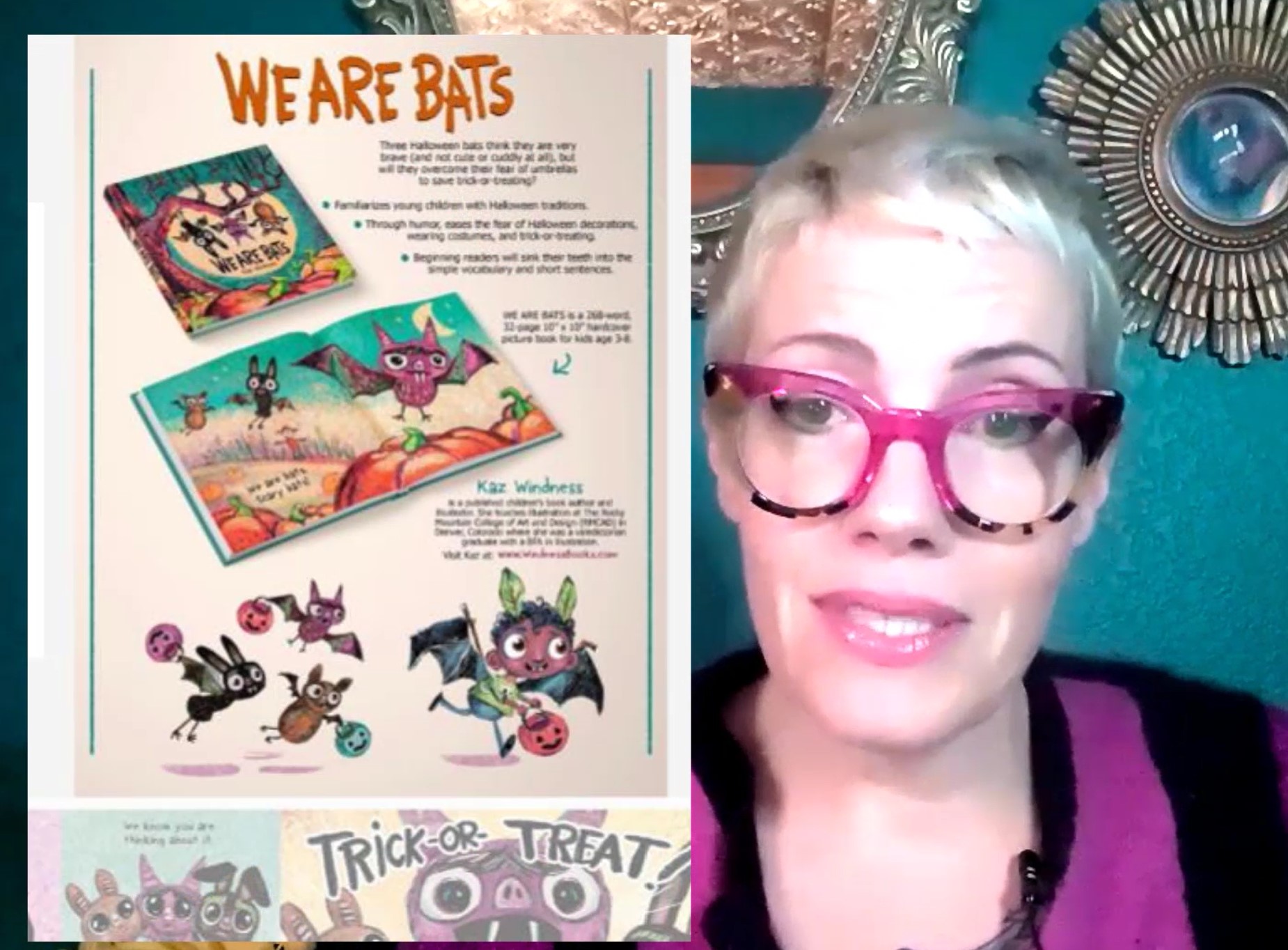 PITCH!
Ready to land an agent? A book deal? An auction? Turn your hook and plotted manuscript into a book deal with Kaz's top secret pitch package. This is the secret sauce sure to level-up your publishing traction.
Not an artist? That's okay! Kaz provides resources for both writers and writer-illustrators.

Available in days

days after you enroll

HOOK! PLOT! PITCH! WORKSHOP
Available in days

days after you enroll

CASE STUDIES
Available in days

days after you enroll

ADDITIONAL RESOURCES
Meet Your Instructor

Kaz Windness is a genre-crossing author and illustrator of a dozen books (more in the works!) including her most recent release, "Swim, Jim!" (Simon & Schuster).
Kaz studied children's book illustration at the Rocky Mountain College of Art and Design (RMCAD) where she was a valedictorian graduate in 2002.
Kaz served the SCBWI Rocky Mountain Chapter as the Illustrator Coordinator from 2009-2021 and continues to mentor and advocate for illustrators. She is passionate about helping artists succeed and believes education is key.
Kaz is a professor of illustration and curriculum author at the Rocky Mountain College of Art + Design (2013-present).
Visit Kaz at www.WindnessBooks.com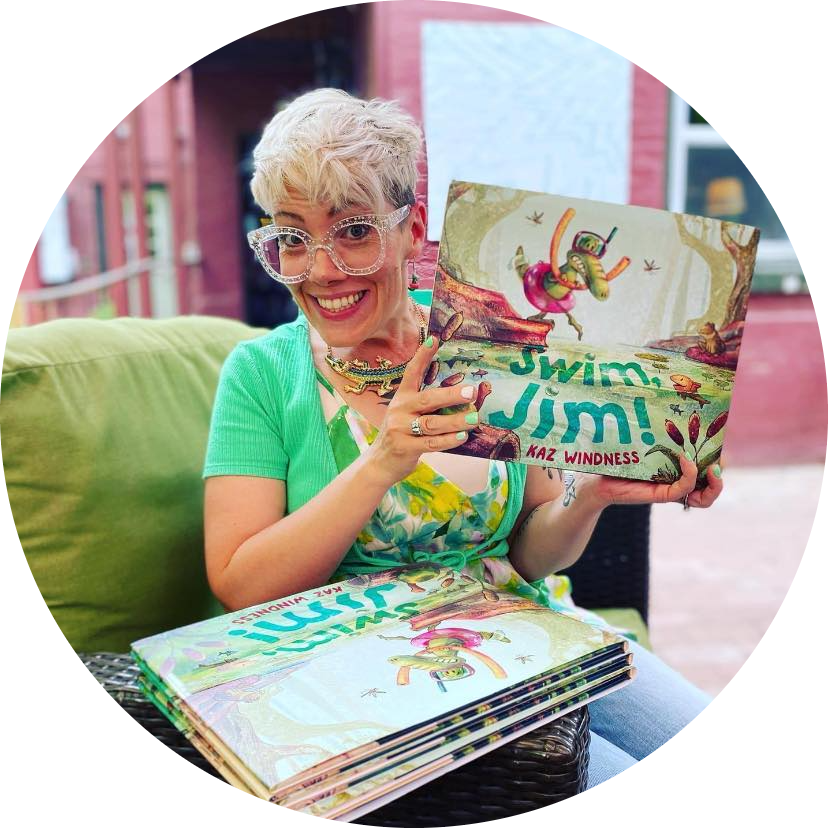 Check Out Our Other Cuddle Classes!
The Cuddlefish Academy is brand new and growing! Take our other great classes and come back soon to check out new curriculum!
+Don't miss an announcement by joining our email list below.




Check your inbox to confirm your subscription