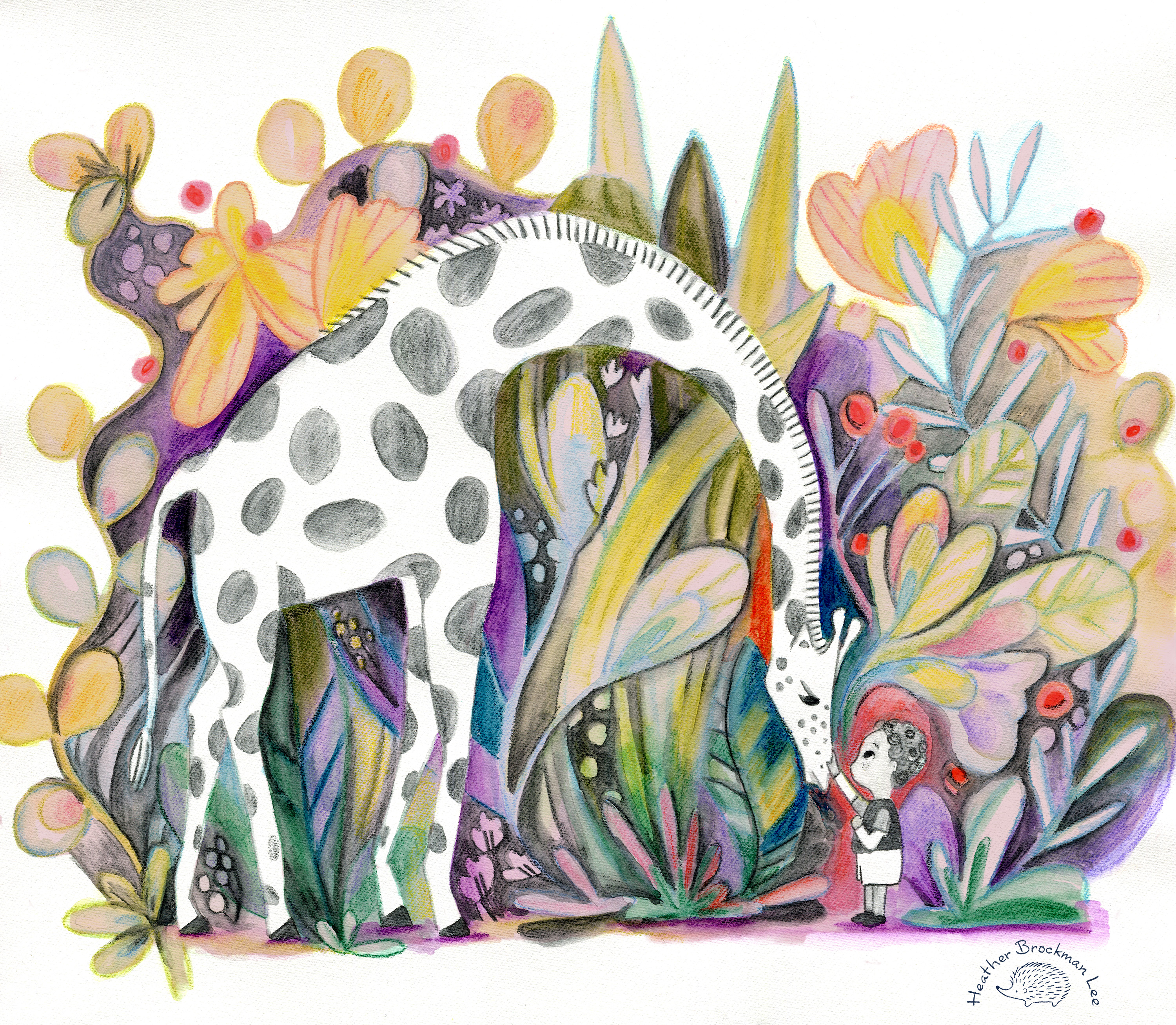 Learn New Techniques to spark
creativity
Whether you are a digital or traditional artist, working with new media and new combinations of media will generate fresh ideas to enhance your process, define your style, and help you stand out in the competitive field of children's illustration.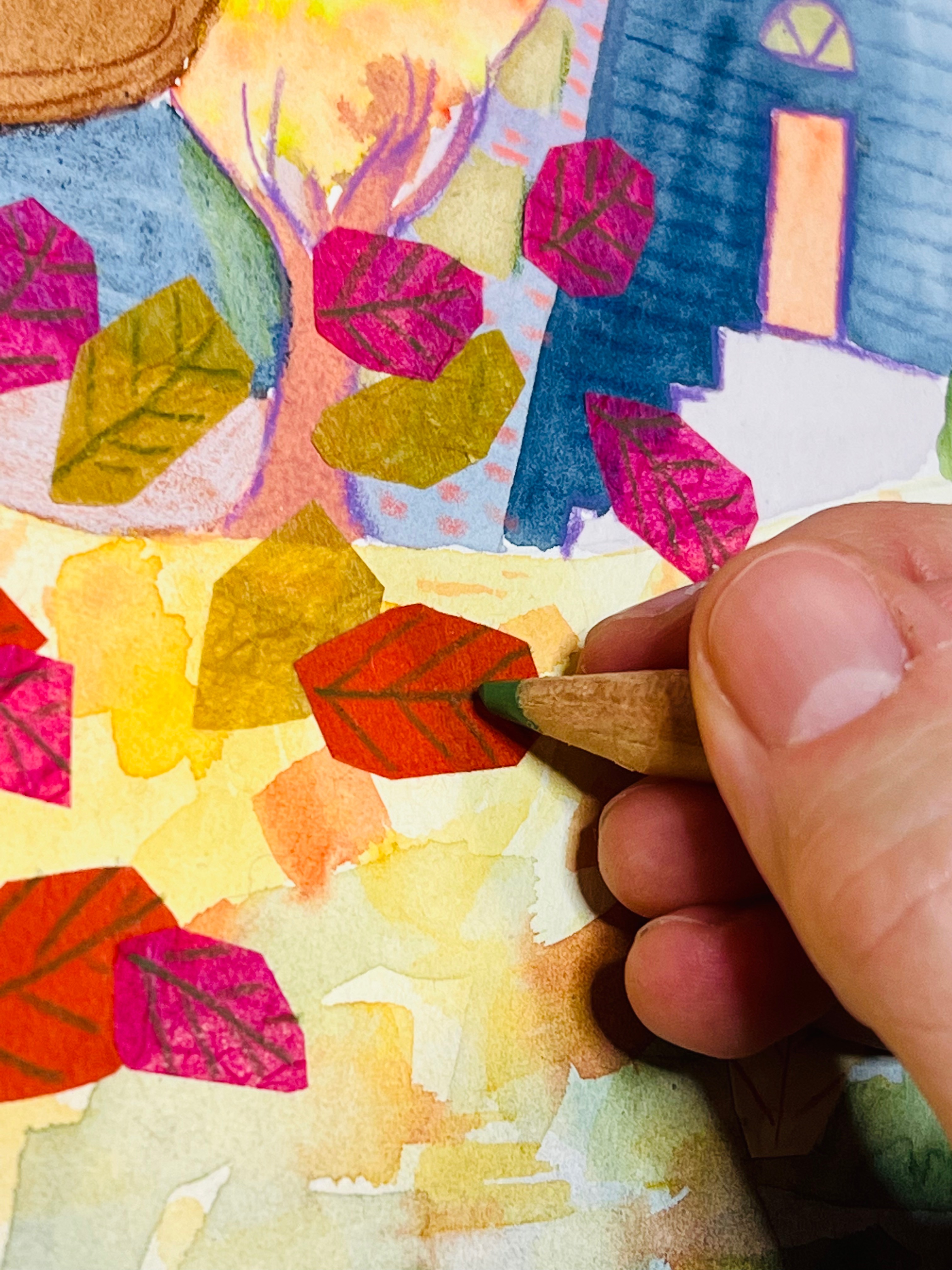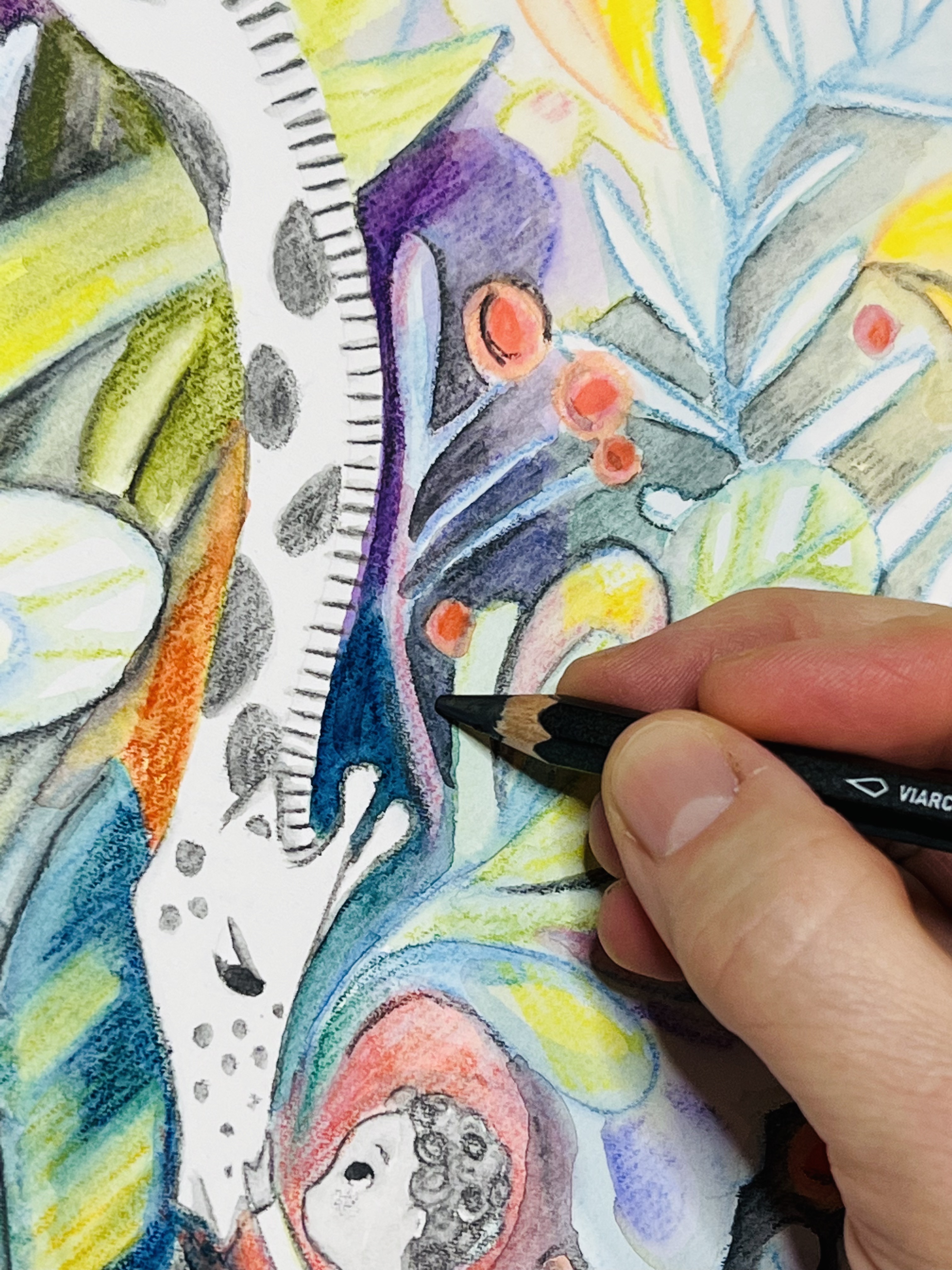 Experiment with exciting techniques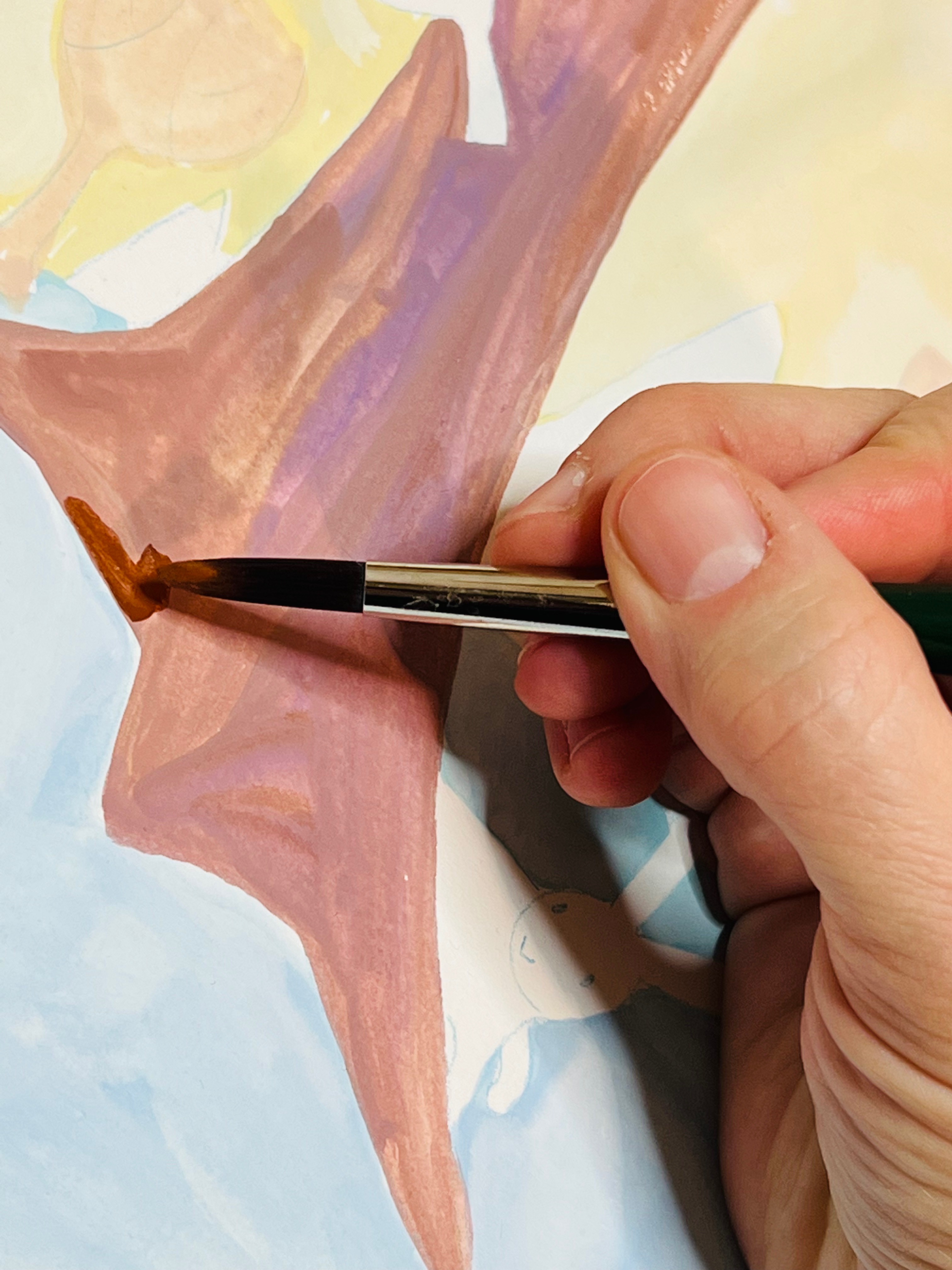 Level up your style with a larger skill base
What to expect in this course:
Mixed media to spark your creativity and level up your style explores four different mixed media techniques to inspire and grow your skill set, taught by award winning Children's Book illustrator Heather Brockman Lee.
The course is split into four weeks that includes over two hours of demonstrations, where Heather invites you to join her as she creates four paintings from beginning to end, explaining her techniques and decision making as you watch. This course also includes weekly homework assignments and a complete supply list needs for each technique.
This four week intensive course is designed to work with your busy schedule in mind!
Check out the class overview for a sneak peek!
Cuddlefish Course Coaching Options
This course has both Self Swimmer and Cuddle-Coaching options for the same four-week class with video lectures, demos, and homework assignments.
Self Swimmer classes are self guided courses with no feedback from your Cuddle Coach, Lily Williams. You are free to swim through the class at your own pace!
A Cuddle-Coaching subscription comes with access to personalized feedback and critique on each weeks Assignment. Each week you will watch the provided videos, download the week's Assignment, and complete the Assignment. You will email your finished Assignment by Sunday night of the same week to your Cuddle-Coach. Your coach will return feedback for your consideration by Friday at midnight the following week.
This course is perfect for Minnows to Whale Sharks.
Cuddlefish Levels
Minnows: Novice illustrators, traditionally educated or self-taught, just swimming out into the kidlit illustration ocean. 
Tuna: Intermediate illustrators with some professional experience looking to tuna-up their skills and become a bigger kidlit fish while keeping their fin in the door.
Sharks: Seasoned illustration professionals looking to sharpen their teeth on advanced skill sets. 
Whale Sharks: Big fish, hungry to keep their illustration skills updated or take on new areas of kidlit illustration. 

Meet Your Instructor
Heather Brockman Lee is an award winning children's book illustrator, a mentor and an illustration professor. You can see her illustration work in She is Mama (words by Mackenzie Porter, Simon and Schuster)A Poem Grows Inside You (words by Katey Howes, The innovation Press) Hattie Hates Hugs (words by Sarah Hovorka, Beaming Books) as well as in issues of Ladybug and Babybug magazine, and the upcoming A Book is a Friend (words by Kaz Windness, Flamingo PRH, Fall 2024)
When she is not in her studio painting, you can find Heather in her garden, hanging out with bees, whistling at birds, hiking, or petting her dog. She lives with her family in the foothills of the Rocky Mountains, where she is slowly making the inside of her house resemble a library. Yoga, meditation and running keep her brain happy. She loves drawing people, nature, animals, and finding the magic in everyday moments.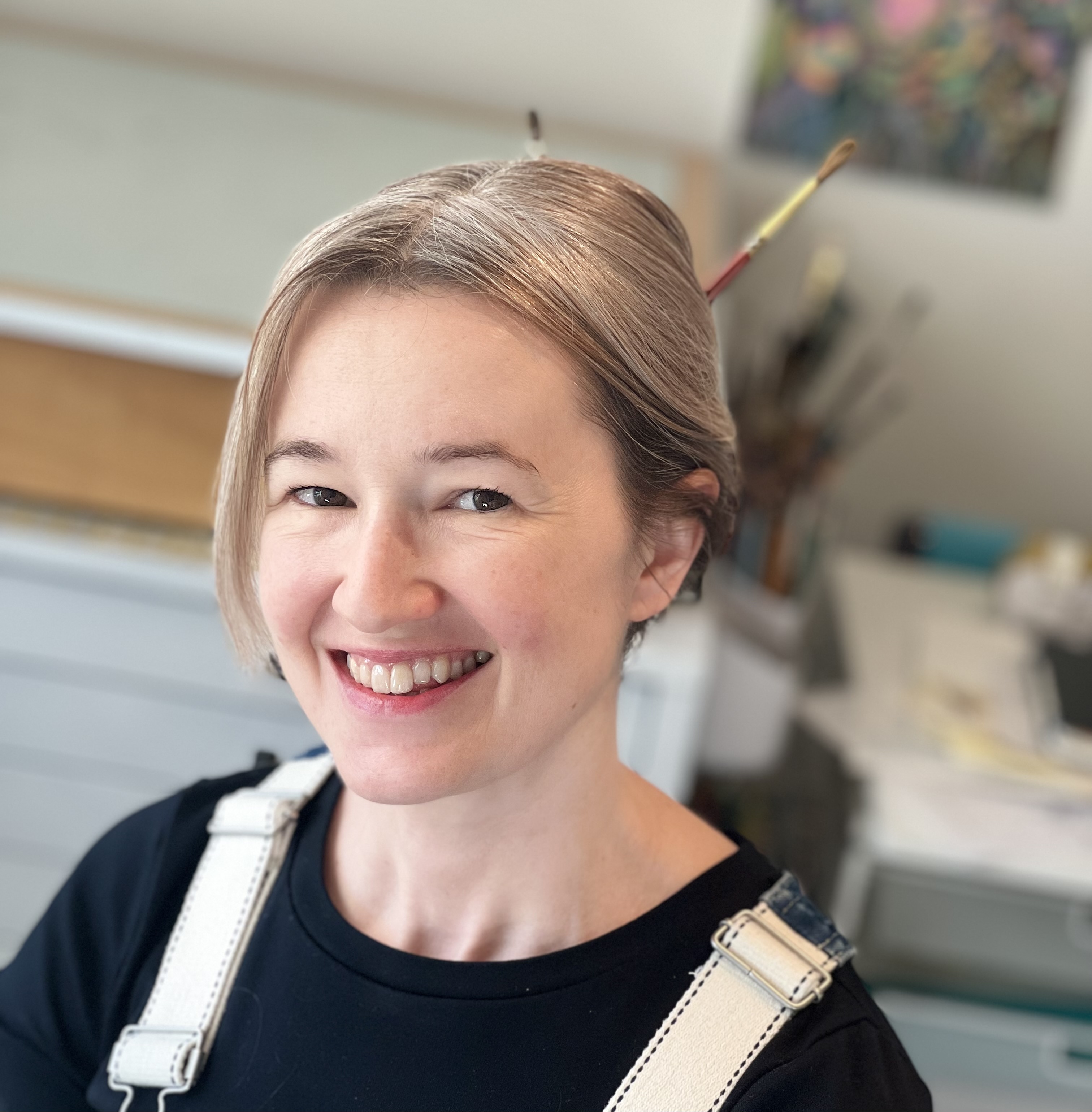 Check your inbox to confirm your subscription