In this 2-lecture professional practice bundle you will receive Lily Williams' Cuddlefish Lectures Illustration, A Career and The Art of Critique along with a 30-minute one-on-one coaching session. In this coaching session you can get a portfolio review, career advise, or use it in a way you would seek to be beneficial to your professional practice.


I'm an Eisner Nominated author and illustrator of graphic novel (and banned book) Go With The Flow and the critically acclaimed award-winning author and illustrator of nonfiction picture book series If Animals Disappeared. My experience in feature film animation, as well as, higher ed education and elementary school education have given me a unique perspective to help you launch your career.
I spent several years at the university level getting senior Illustration students ready for graduation by developing and executing a thesis project and developing their understanding of professional practice. In my own career, I worked in feature film animation before making the nerve-wracking pivot to freelance illustration. As a freelance illustrator I've worked for many companies including Macmillan Children's Publishing, Bloomsbury Publishing, HarperCollins Publishers, Warner Brothers Animation, Mattel Inc., and more.
Both as an educator and in my own practice, I know what it's like to look down the foggy road of career paths and feel overwhelmed by feedback and worried about what steps to take.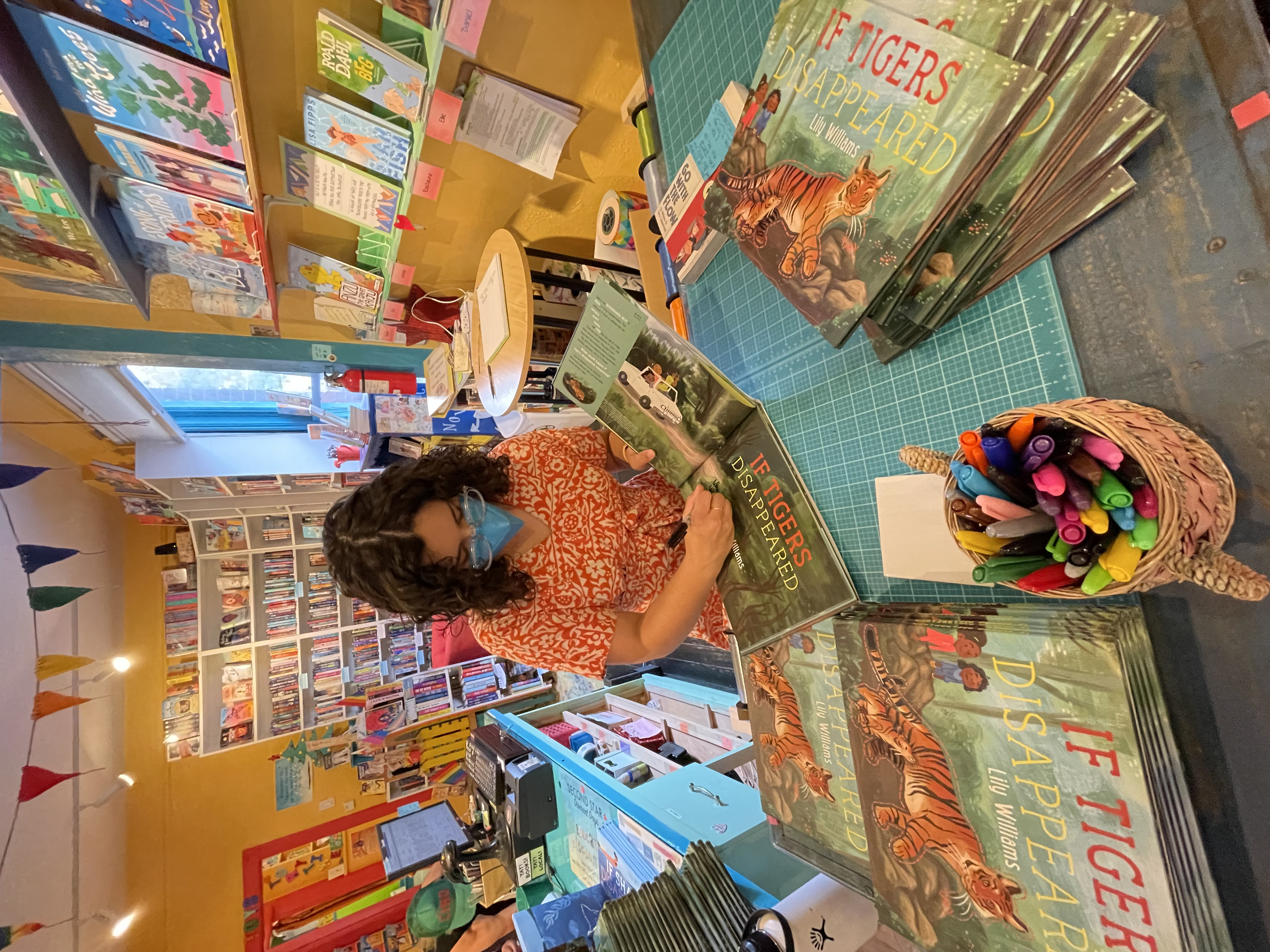 Bundle Contents
Lecture: Illustration, A Career
Lecture: The Art of Critique
30 Minute Cuddle Coaching

Frequently Asked Questions
What is included in this bundle?
Two lectures by Lily Williams about professional practice and one 30-minute on-on-one coaching session.
Do I watch the lectures first? Or reach out to you first?
Lily recommends you watch the lectures first so that you come into your one-on-one session informed and focused. This way she can best help you answer your personalized questions more effectively. However, this is your time to use as you please so if you'd prefer to reach out and meet first, you can do that too. Please note that you have 6 months from purchase date of your bundle to schedule your one-on-one coaching session.
I don't know how to traverse my career. Is this bundle appropriate for that?
If you are looking to start a career in illustration or an art career in general, this bundle is a great place to start. From learning how to interpret critique from teachers or portfolio reviewers, to learning the paths you can take as an illustrator, to getting personalized feedback... this is a great place to start envisioning your creative career.
Can I get a refund if I'm unhappy with my purchase?
If you are unsatisfied with your bundle, reach out to Lily at [email protected] to see if your purchase is eligible for a refund.

My bundle includes coaching. How do I schedule my appointment?
Yes! Your bundle includes a 30-minute one-on-one coaching session with Lily Williams. Upon purchasing a bundle that includes coaching, please email Lily at [email protected] to get started! Please note that you have 6 months to reach out to Lily from purchase date to schedule your coaching.